posted by
content
on
Thu, 06/15/2017 - 15:25
When Brendan Rodgers moved to Celtic, many saw it as a poor move to a more relaxed sphere after his time at Anfield. A season later, Celtic did an unbeaten.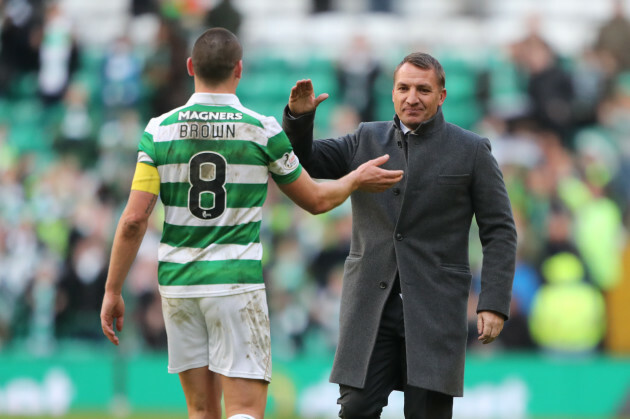 They are proud new owners of the 'Invincibles' tag.
The Scottish Premiership side won the title back in April but there was still serious pressure until the last game as other sides wanted to defeat them. Leigh Griffiths and Stuart Armstrong scored to seal a 2-0 victory over their opponents. The record books confirm the league record for 2016/17 as P38 W34 D4 L0.The L0 is the most significant here.
Arsenal's 2003/04 squad held this title for such a long time. No even Barcelona in their best season – when they won six titles – did an unbeaten. Arsene Wenger led Arsenal to the Premier League title in 2004. The team had stars that played every game without losing season-wide. Though the team played 12 draws, they did not lose any – that's the most important thing.
Steaua Bucharest in their time did not just do an unbeaten, they remained unbeaten for 104 games. They won the title three years in a row from 1986-1989. Truly incredible! The Romanian side even defeated Barcelona in Spain to win the European Cup in 1986.

Antonio Conte lifted the Premier League in his debut season at Chelsea but he did one better while with Juventus. He led a Juve side that played 43 games in all competitions without losing. It was Napoli that ended that fairy tale run at the Coppa Italia final.
Moldavian football side Sheriff won ten national titles from 2001 to 2010. In 2006/07, they were unbeaten in the league for the first time in history of the country. Also, before Arsenal, Preston North End went a full season without losing in 1888/89. The won the inaugural Football League then and the FA Cup.