posted by
content
on
Fri, 11/20/2020 - 12:06
Francesco Caputo has revealed that he does not have any regrets about spending most of his time in the lower levels of Italian football. The 33-year-old recently made his debut for the national team at a time when many players are thinking about wrapping up their careers. The debut for Francesco Caputo came in the match against Moldova.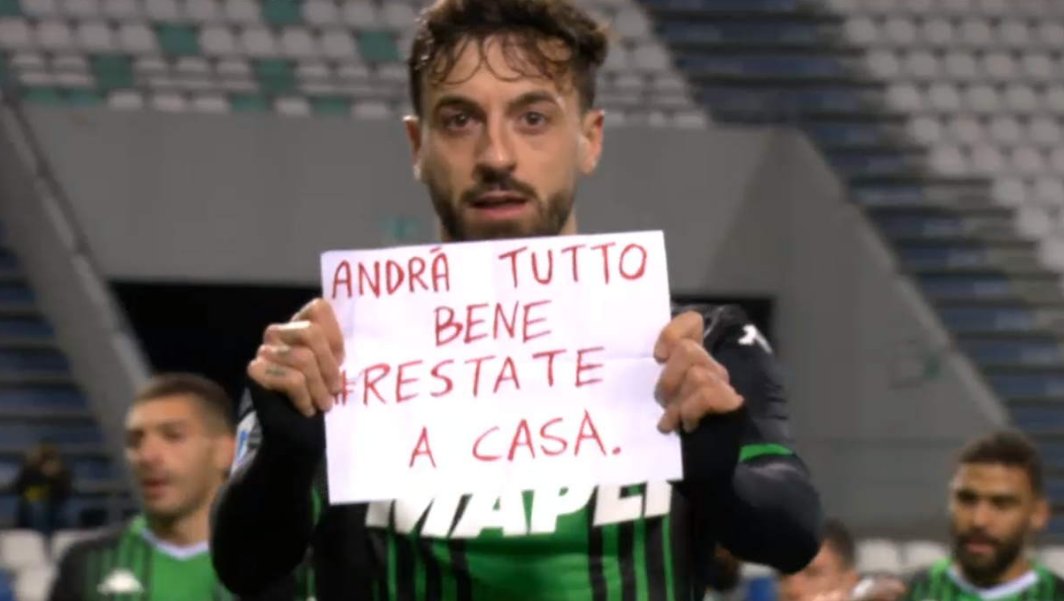 Italy were able to get a comprehensive 6-0 win over Moldova in this friendly encounter. The result extended the unbeaten run for the Italians, whose last defeat was in 2018 against Portugal. As a result, manager Roberto Mancini has been able to successfully experiment with his line-up and squad.
Caputo plays for Italian outfit Sassuolo and he required only 23 minutes to get his first goal for the international team.Caputo has had a very long career which has seen him play for the likes of Bari. He is best known for his time with Empoli, who gave him an opportunity to play in the top division. Italy have been able to give the viewers to a number of late bloomers. Under the guidance of Roberto Mancini, the national team has witnessed the debut of players like Armando Izzo and Kevin Lasagna. Both players have been above 25 when they made their debut for the national team.
"To start out with a goal in the blue jersey after a very long journey is as good as it gets. I am very happy with what I have done and I will try to continue on this path.Everyone has their own path to follow. Maybe, I didn't get the best out of myself during those years and maybe I stayed too long at Bari.I'm a fan of Bari but, since I left them, I have always done better," said Caputo after the game.