posted by
isport
on
Wed, 02/24/2016 - 14:13
Spain, the reigning 2-time European champs, would warm-up for the 2016 Euro by playing against Bosnia on 29th May, in Switzerland and against South Korea on 1st June, in Austria, said the Spanish football federation earlier on Thursday.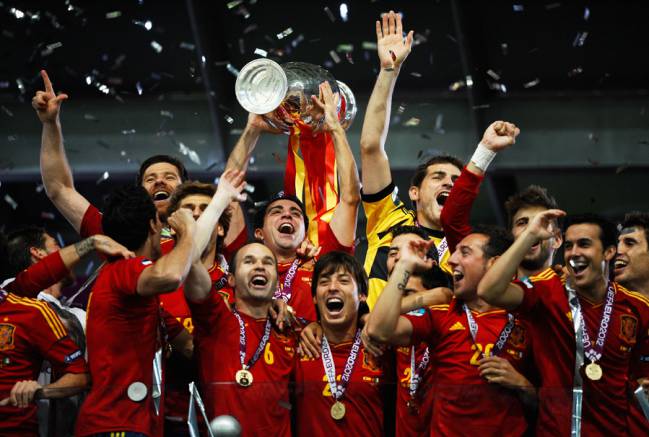 The champs would also play another game against a 3rd nation which is yet not decided, stated the Spanish federation.
Spain is in Group D in the 2016 European championship that will be hosted by France. The tournament will run from 10th June to 10th July, with the Turkey, Croatia and Czech Republic. The match against Bosnia will take place at the Swiss club St Gallen's home ground while the South Korea match will take place in Salzburg.
Their final warm-up match will happen on 7th June before they leave for France where they would be based on l'Ile de Re, an island off the coast near La Rochelle.
Spain, the winners in the 2008 and 2012 edition of the tournament, will play their opening match on 13th June, against Czech Republic, in Toulouse. Next month, Spain will also play two games against Italy (24th March) and Romania (27th March).
In the mean time, UEFA, the European football governing body, has agreed to offer more Euro tournament tickets to the fans of Northern Ireland following several complaints regarding the real allocation procedure, heard a Stormont committee. Fans had threatened to boycott the Euros (and probably instead play the largest selection of Marvel Pokies at PokiesPalace.com.au) but UEFA have stepped in.
Patrick Nelson, the chief executive of the Irish Football Association, stated that ninety-three more tickets will be apportioned for the Germany match.