posted by
isport
on
Thu, 02/28/2019 - 13:28
Wales has finally got the victory that they have been looking for against Moldova and this made them leap to the second place in the in the group D thanks to the goals scored by Ramsey and Robson – Kanu in the later stages of the match.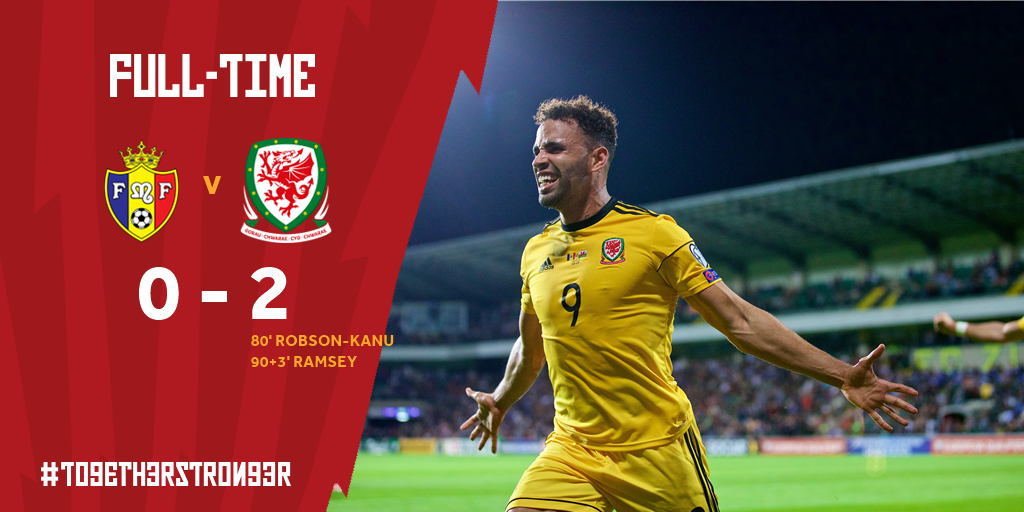 It was Robson Kanu who had scored the first goal with the header dive and this happened 10 minutes from the game, and Ramsey sealed the game finally for the team from Wales and this was an effort that was deflected in the stoppage time.
The manager of the Wales team has said that he is happy that they won and scored the three times and especially against a team as strong as Moldova. He also said that when they had scored the first goal, he must have thought that they would win the match, but then the opposition would also have scored from the other end. He told that it is not about the wins at the moment, and it is more of the experience that is making them learn and keeping them in better stead that they rightfully deserve. He told that the only thing they can do is to take care of their business.
Moldova, on the other hand, had an impressive comeback to football and they are one of the newest entrants to the sport after having broken up from the Soviet Union. The team had also won against Wales and this was their first win against an International team and this match had probably induced memories of the same. It will be interesting to see how the teams fare each other in the remaining part of the league and Wales seem to be moving strongly.